On the 29th of September, Renewtec visited the Energy Research Centre of the Netherlands (ECN) in Petten.
The visit was part of the bioSNG technology inventory Renewtec AB is doing on behalf of an industrial client. The MILENA gasification process, the OLGA tar removal, and the ESME methanation were discussed in detailed and updates on the Alkmaar demonstration project (ambigo) were given.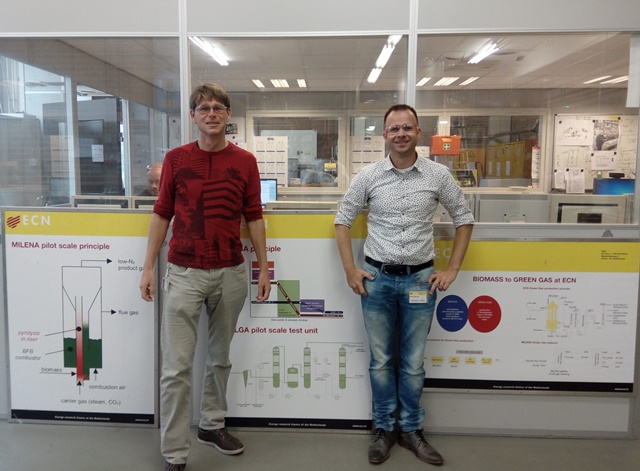 Photo Jörgen Held. From left: Dr. Christiaan van der Meijden, representing ECN and Martin van't Hoff, Business Development Manager, Dahlman Renewable Technology in front of the MILENA, OLGA and ESME posters.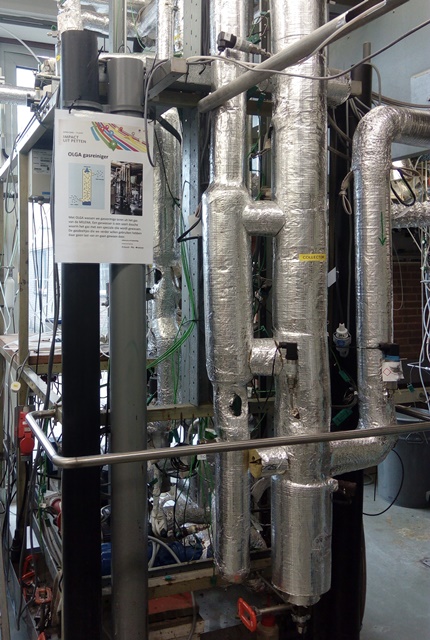 Photo Jörgen Held. Lab scale OLGA unit at ECN.
The OLGA unit removes the tars above the water dew point. In this way the water can easily be removed by condensation without any contaminants in form of tars.